Tips to keep your Paytm account safe
Smishing
When the fraudster sends you SMS requesting you to register over fraudulent websites or to download an unauthorized app, then such a fraud attempt falls under the category of SMISHING.
How does one commit it?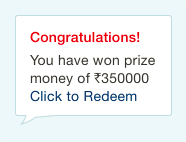 Fraudsters send SMS informing the customers of prize money, lottery, job offers etc. and requesting them to share their card or account details. Unaware, the customers follow instructions to visit a website, call a phone number or download malicious content. Details thus shared with the fraudsters are then used to conduct fraudulent transactions on a customer's account.
Examples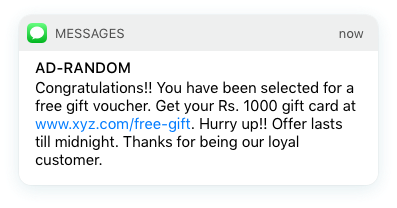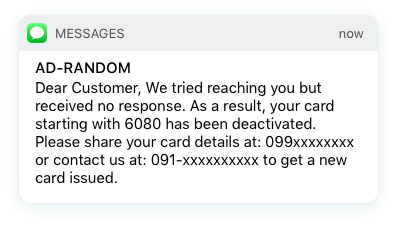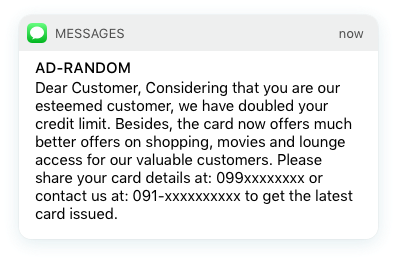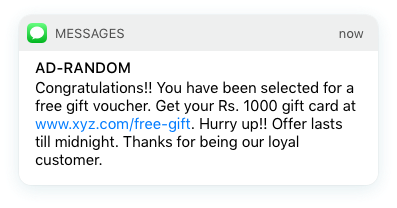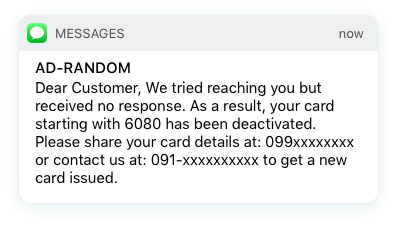 How to save myself from smishing?
More Frauds

Phishing

Vishing

Impersonation

Money Mule
© Copyright , Paytm Payments Bank
© Copyright , Paytm Payments Bank