Tips to keep your Paytm account safe
Phishing
When someone sends you email, make to appear as if it came from a legitimate source, requesting personal or financial information such as Bank account Number, Passcode, Credit/Debit Card number, Card expiry date, CVV, etc. or asking you to register over fraudulent websites or by asking you to download unauthorized app, then such a fraud attempt falls under the category of PHISHING.
How does one commit it?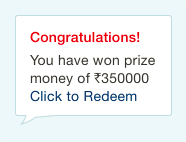 Fraudsters pose as Bank officials and send fake emails to customers, asking them to urgently verify or update their account information by clicking on a link in the email. Clicking on the link diverts the customer to a fake website that looks like the official Bank website – with a web form to fill in his/her personal information. In these cases, gullible customers fall for the trap and pass on their username, password or card details. Information so acquired is then used to conduct fraudulent transactions on the customer's account.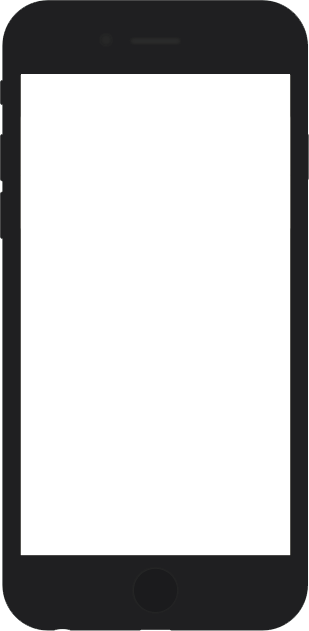 Examples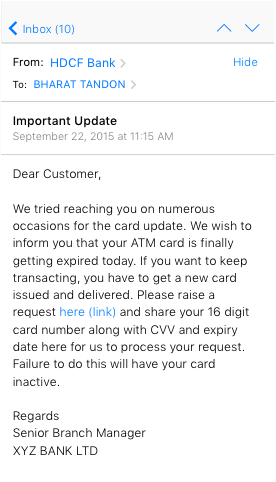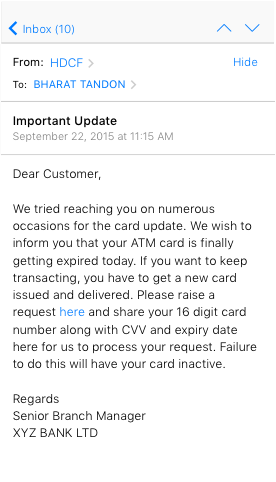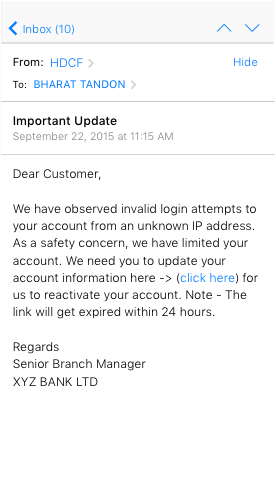 How to save myself from phishing?
More Frauds

Vishing

Smshing

Impersonation

Money Mule
© Copyright , Paytm Payments Bank
© Copyright , Paytm Payments Bank