Paytm Payments Bank Debit Card comes with 6 Powerful Features
Easily Activate Your Card
Just a few clicks on the Paytm Payments Bank section of the Paytm App and you can activate your card anytime
Set New Pin Instantly
Worried about the privacy of your ATM PIN? Change it instantly from your phone
Temporarily Block/Unblock Your Card
Block your lost/stolen Debit Card from the Paytm Payments Bank section of your Paytm App within a few seconds
Update Limit Easily
From the Paytm Payments Bank section of the Paytm App you can easily adjust daily spend limit as per your requirement
Customise Card Settings
Personalise your card by smartly enabling/disabling transaction channels via Paytm Payments Bank section of the Paytm App
Enjoy Unlimited ATM Withdrawals
Make countless transactions at Paytm Payments Bank's ATMs. Avail ample withdrawals at other bank ATMs for free
Why choose VISA Debit Card?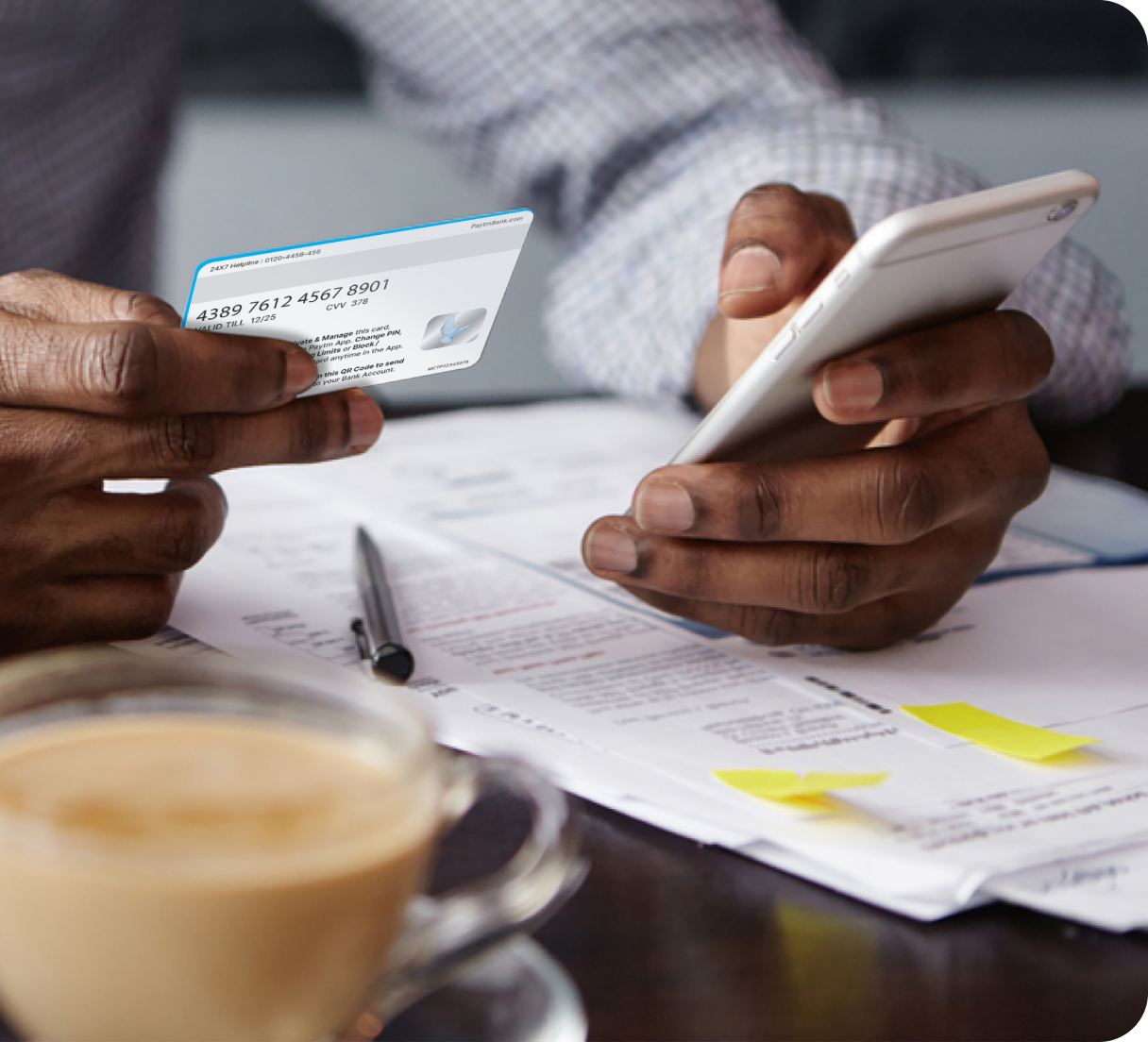 Nationwide Acceptance
Do you know VISA is the largest accepted network in the world? You can use VISA Debit card at any online merchant or you can make in-store payments within India without any hassle. Moreover, you can easily withdraw money using your VISA Debit Card from an ATM as well. With the help of new-age technology, Paytm Payments Bank is empowering millions.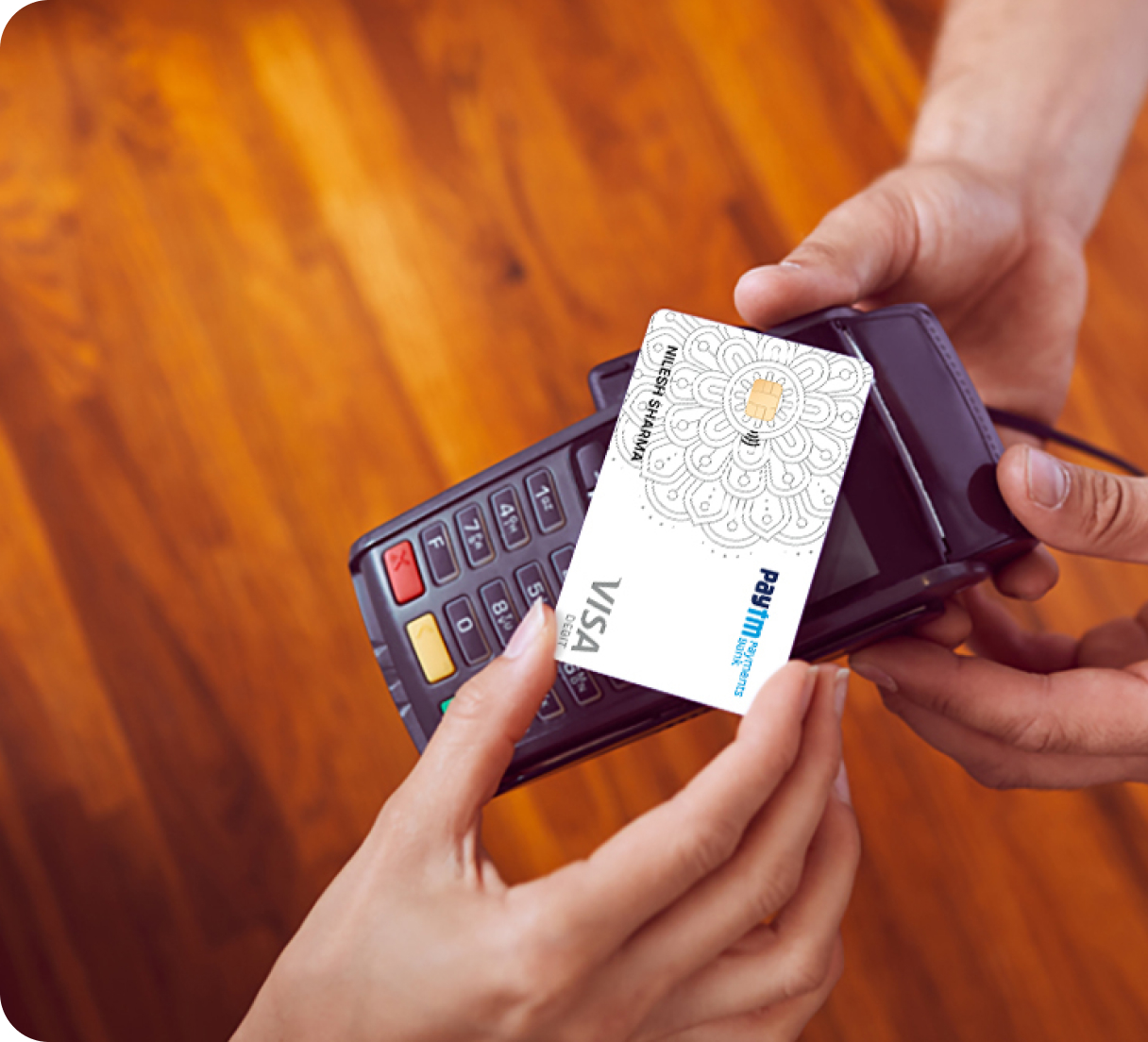 Now, Powered with Contactless Transactions
Our world has changed a lot and it will change further. That's why, VISA Physical is here. Own it so that you tap and pay at stores for contactless transactions. It's way faster, safer and smoother. Imagine you are at a store and in just one tap, the payment is done! VISA Physical is one step ahead clearly.
Enjoy Cashback & Offers
How about enjoying cashbacks and offers across various merchants when you use your VISA Debit Card? Sounds great, right! Paytm Payments Bank ensures you receive all the benefits as per bank norms. Moreover, our digital platform is simple yet incredible.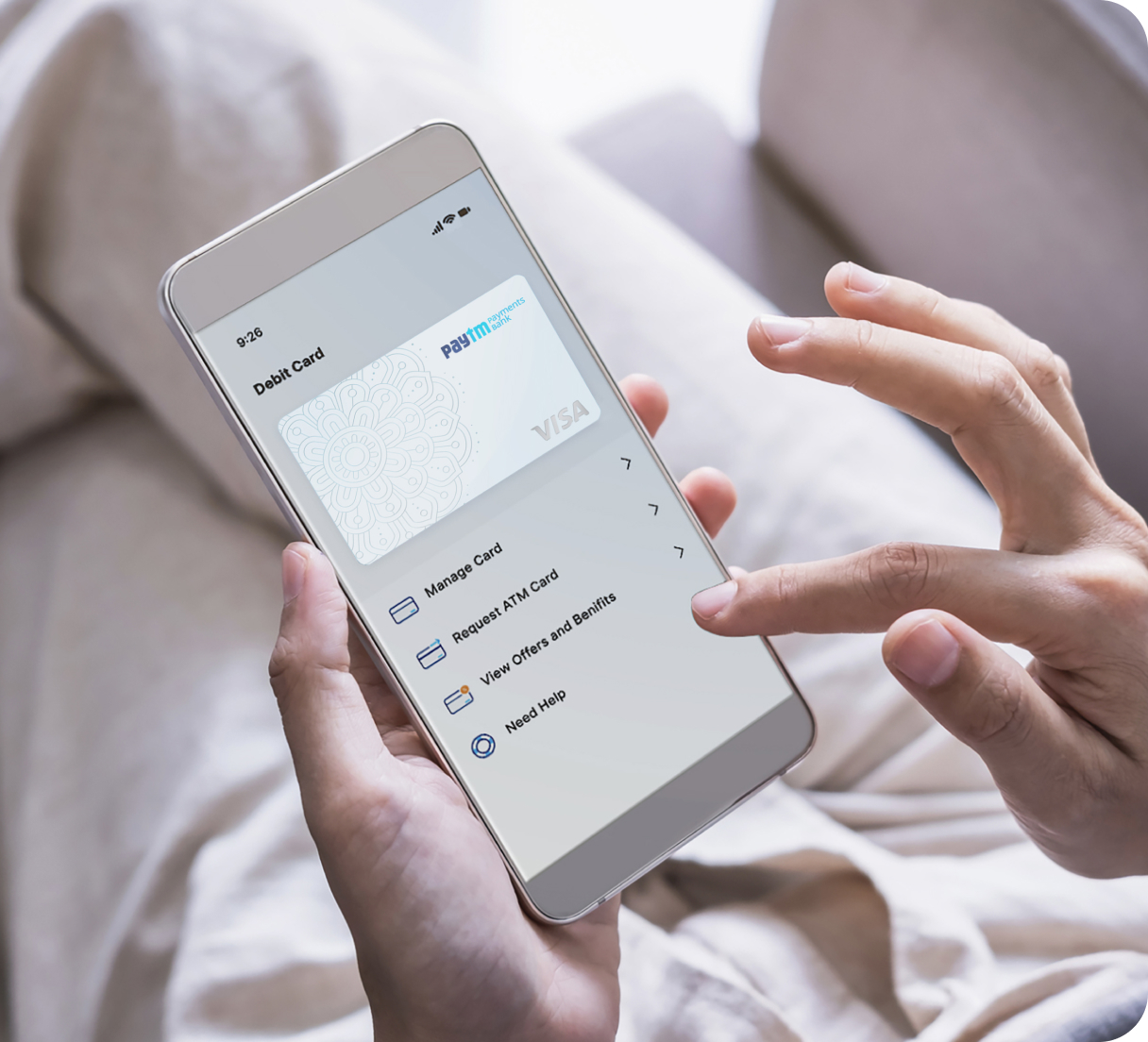 Manage Your Card On-The-Go
VISA Debit Card can be your perfect travel buddy. From Paytm Payments Bank section of the Paytm App, you can switch on, enable or disable all kind of transactions to make effortless spends anytime, as you go exploring the world. Say 'No' to hassles and use Paytm Payments Bank VISA Debit Card.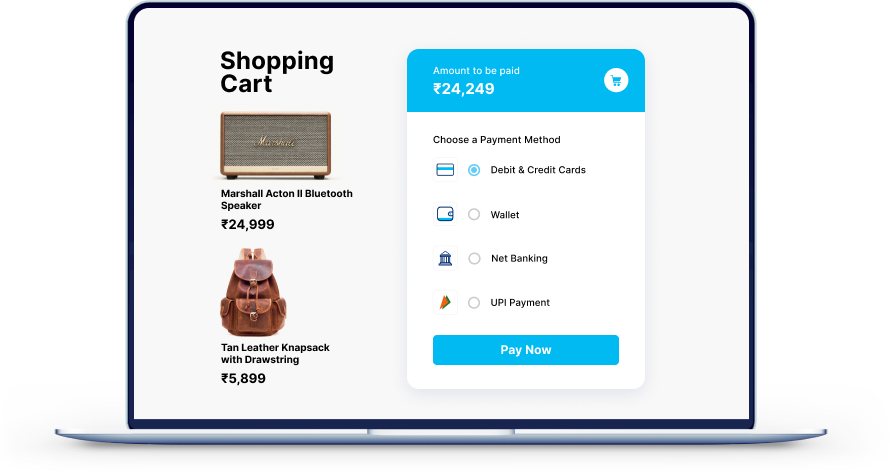 100% Secure with Bank-Grade Security & Encryption
Transact securely 24x7 with your VISA Debit Card. Your Paytm Payments Bank VISA Debit Card comes with 256 bit bank-grade encryption with added layer of security so that your payments are always secure.
Why choose RuPay Debit Card?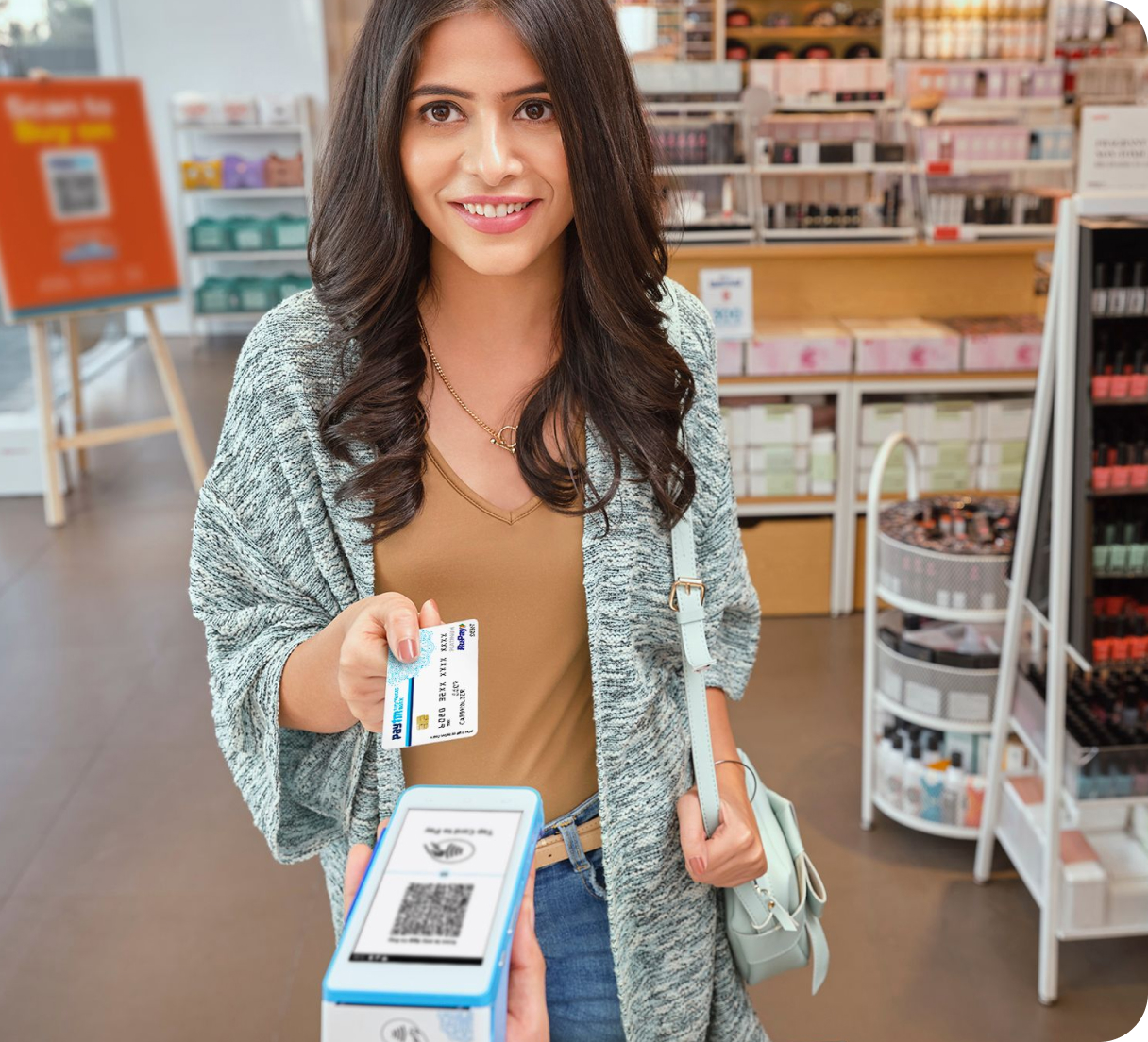 Nationwide Acceptance
Swipe your RuPay Debit Card at any store across India or use it to pay online. You can also withdraw cash using your RuPay Debit Card at more than 2,00,000 ATMs in India. It's very easy to use and quite reliable as well.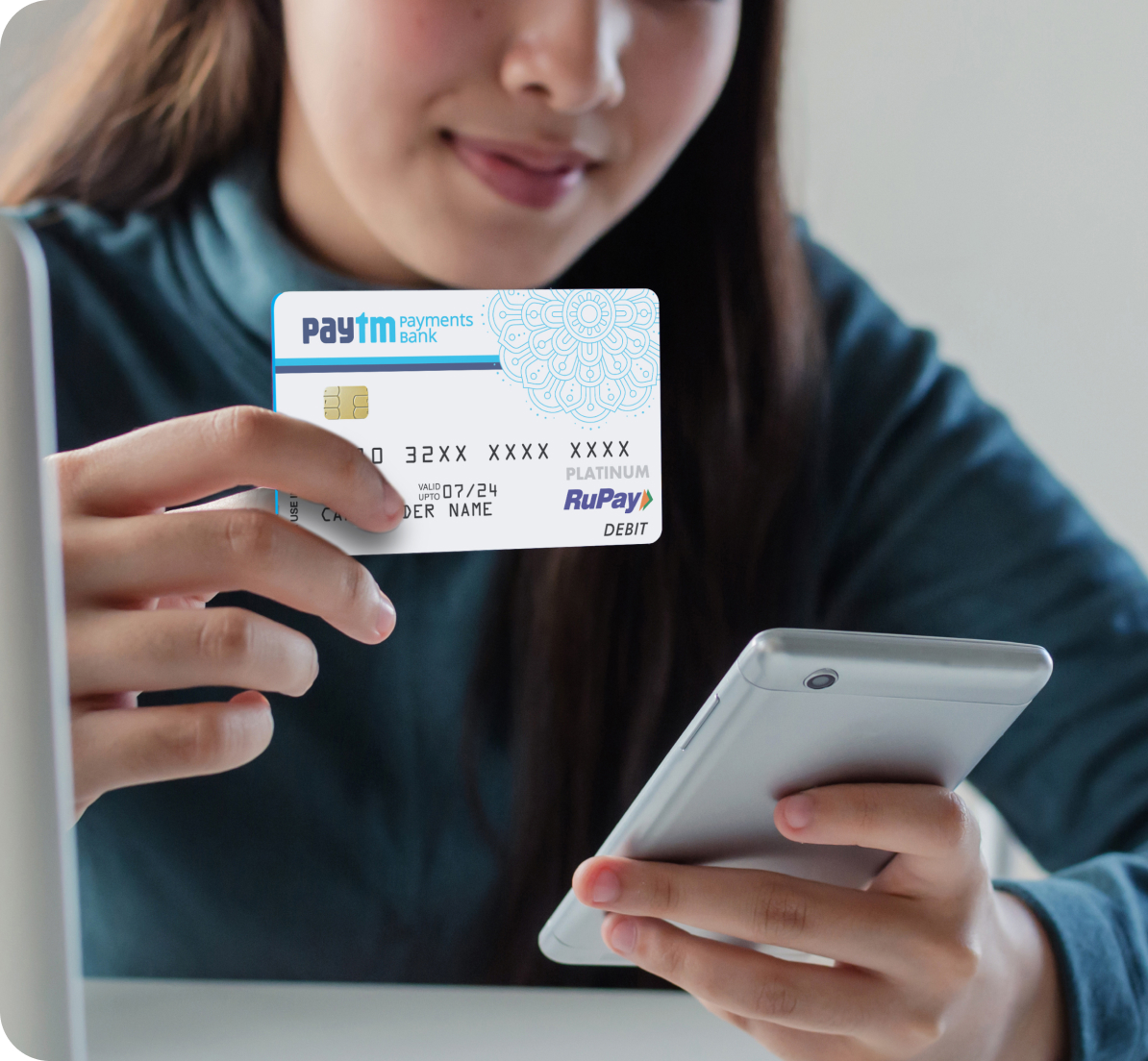 Accept Money Instantly via QR Code
Use QR Code on your RuPay Debit Card to receive money instantly. QR Code contains the necessary bank details that are required while accepting money. Have a contactless experience every time you use the QR Code. It's smart and safe!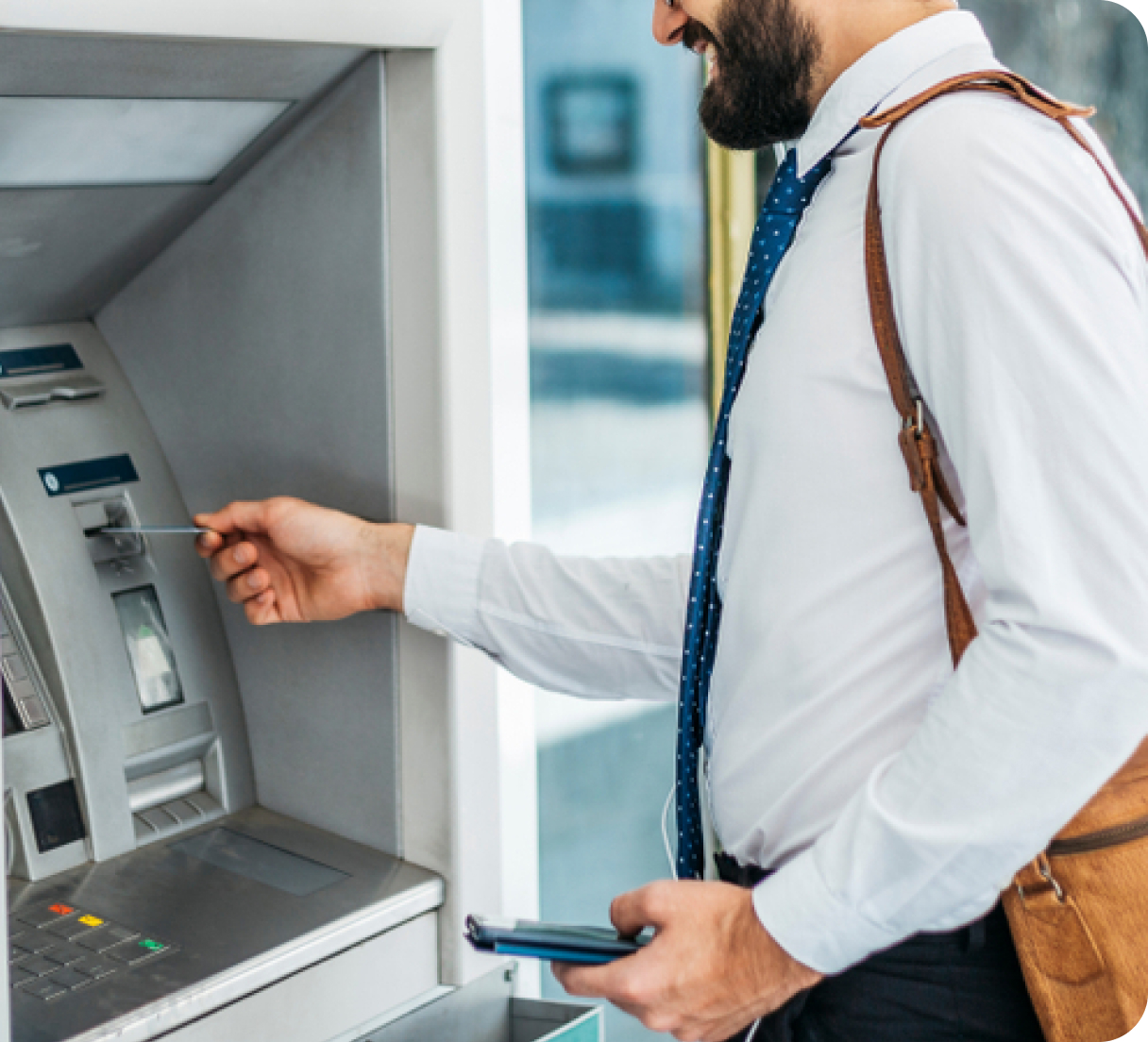 100% Secure
Do secure transaction 24x7 with your RuPay Debit Card. India's very own initiative for card payments is helping people pay at shops, online and at ATMs safely.
Frequently Asked Questions
How can I apply for a Debit & ATM Card?
On opening Savings Account, you will get a Digital Debit Card. To apply for a physical Card, kindly follow the steps below
Launch your Paytm App
Tap on the 'Paytm Payments Bank' icon at the bottom right corner of your screen
Scroll down and choose the option 'Digital Debit Card'
Choose the option 'Request ATM Card'
Select your delivery address and click on 'Proceed to Pay'
Your order will be placed once the payment is successful.
You will be able to track the delivery status of your card through your app
What are the charges for ordering a Debit & ATM Card?