Join the Revolution.
Start your Digital Savings Account today!
Paytm Payments Bank offers a Savings Account with no account opening charges or minimum balance requirements. Keep upto Rs. 2 lac of deposits and enjoy benefits like:
No account fees and charges

Enjoy the convenience of banking on your phone and no charges for online transactions

Risk-free deposits

Your money is safe with us. We invest deposits only in government bonds. None of your deposits will be converted in to risky assets.

VISA Debit Card

Use your free virtual card to make online purchases across all merchants accepting VISA cards. You can order a physical debit card through the Paytm Payments Bank section of your Paytm App

Earn interest every month

Earn an interest of 2% per annum, payable monthly effective 1st August,2023

Real time updated Passbook

View your transaction and balance in real time in Passbook

Highly Secure

Your account is secured with a special Passcode to ensure your account is safe
Open your Paytm Payments Bank account today!
Click Here

Say hello to your
Paytm Payments Bank Debit & ATM Card
Every Paytm Payments Bank account holder will be issued a free Digital Debit Card at the time of account opening. Account holders can request for a physical Debit Card through the Paytm Payments Bank section of their Paytm App
Contactless transactions

Enjoy smart contactless Tap to Pay transactions.

Cashback and offers

Enjoy discounts and cashbacks across a large number of merchants with your
Wide acceptance

VISA is the largest acceptance network in the world

Withdraw cash from any ATM

Withdraw cash at more than 2,00,000 ATMs across India & Abroad

Trust and Security

Do safe and secure transactions 24x7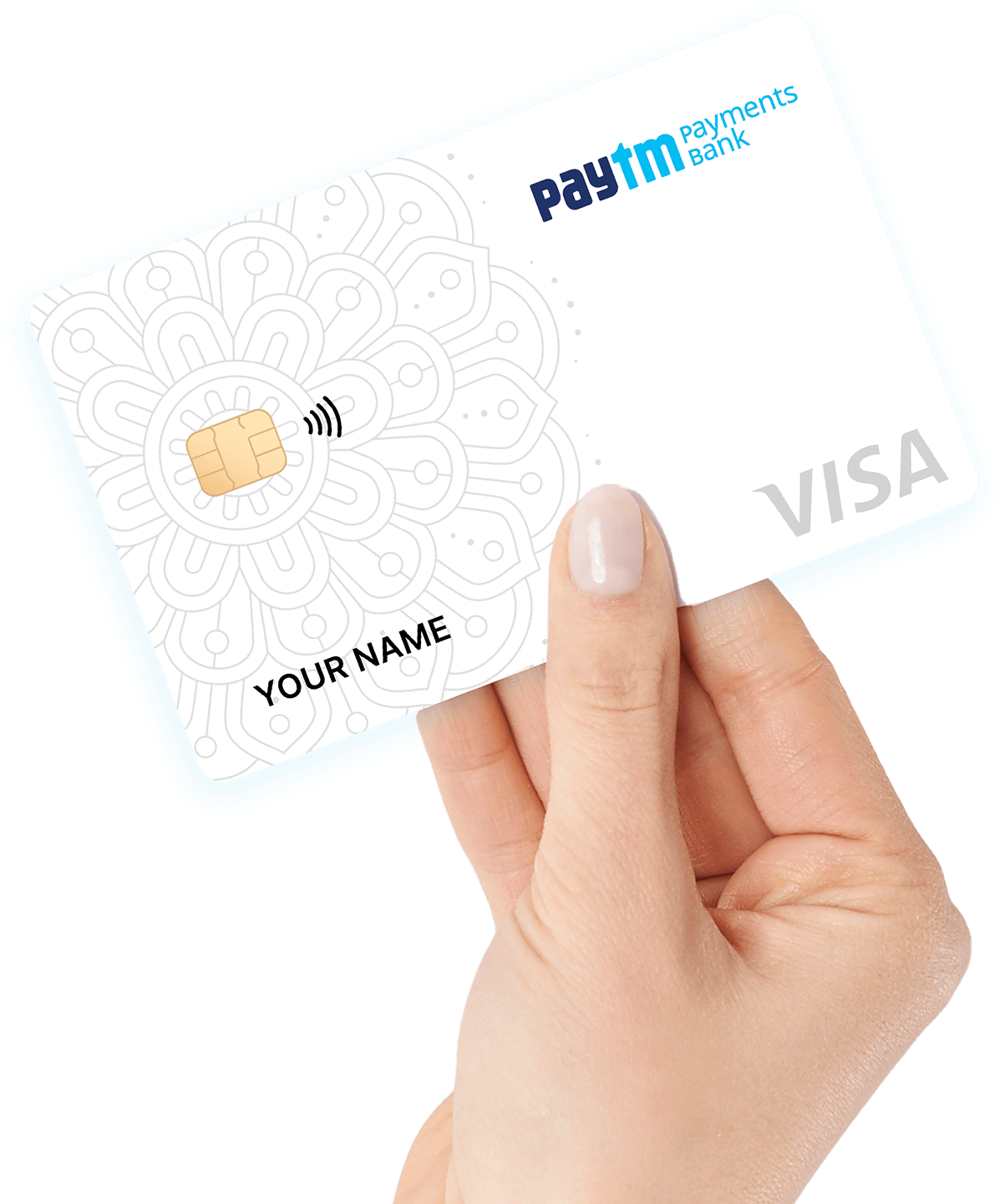 All your questions answered
How can I open a Paytm Payments Bank account?
Our account opening process is simple and completely digital. Click here to know more.
What is the procedure to complete my KYC?
How can I apply for a Debit & ATM Card?